›
Cosmetics
SWATI Cosmetics offers an innovative range of makeup that focuses on your eyes. All our products are designed and formulated without any animal-derived ingredients. Our cosmetics products keep the highest quality and are produced by world-leading laboratories, to give you complete satisfaction!
Our VANTA Lash adhesive liquid eyeliner that is a 2-in-1 Eyeliner + Lash Adhesive formula that can be applied only as an eyeliner, and also works as a lash glue. VANTA brings you the best of both worlds, application of eyeliner and lashes have never been easier. We also offer our Faux Mink Collection, which is a false lash collection and comes in six different styles. Vegan & cruelty-free false lashes with 3D feeling: Multi-layered, extra curled, edgy and lightweight. The latest addition to the SWATI Cosmetics family is the addition of our Mascara and Serum, packed full of active ingredients to make your lashes fuller, longer and healthier. We are happy to be able to offer our customers vegan and cruelty-free cosmetics items. We are also offering cosmetics sets, that includes both VANTA eyeliner, Faux Mink lashes and our golden lash applicator, you can choose to go natural, glam or get the whole collection.
OUR PRODUCTS EMPOWER OUR CUSTOMERS TO EXPRESS THEMSELVES. TO CHOOSE AND CHANGE AT WILL.
Sign up & get 10% off
Subscribe to our newsletters and stay up-to-date with new products and exclusive offers.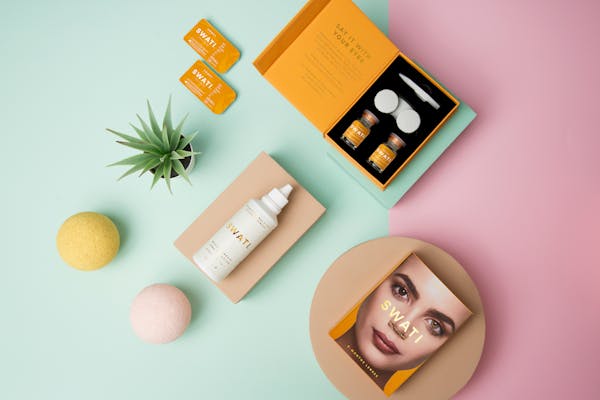 Secure payments

Free Shipping
on orders above 79$/€
Vegan products

Swedish Design

Our site uses cookies and handles personal information to improve your experience. Read more about it in our Privacy Policy