›

›
Lash Serum
An essential product for your makeup bag to ensure that your lashes stay long and lifted 24/7. Our eyelash growth serum contains the latest active ingredients such as panthenol, biotin & tree wood extracts which will boost hair growth of both your brows and lashes and will ensure your lashes and brows appear longer, thicker and healthier. From root to tip, for the healthy condition, your beautiful hair deserves. It's time to embrace the full look with our lash and brow conditioning serum for eyelash lengthening. Full time.
One of the best makeup tips we learnt from our founder Swati Verma is how easy it is to achieve a natural makeup look when you have eyelashes that are long and lifted. She's a makeup inspiration to us all and is always thinking of new makeup ideas. This cruelty-free and vegan serum is going to be essential to keeping your own lashes long, luscious and lifted!
OUR PRODUCTS EMPOWER OUR CUSTOMERS TO EXPRESS THEMSELVES. TO CHOOSE AND CHANGE AT WILL.
Sign up & get 10% off
Subscribe to our newsletters and stay up-to-date with new products and exclusive offers.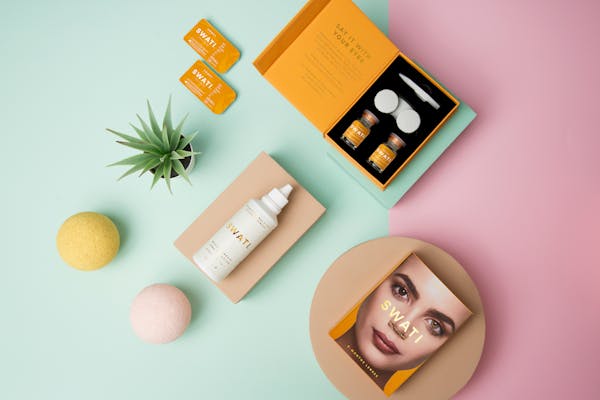 Secure payments

Free Shipping
on orders above 79$/€
Vegan products

Swedish Design

Our site uses cookies and handles personal information to improve your experience. Read more about it in our Privacy Policy