›

›

›
Eyeliner
VANTA Lash adhesive liquid eyeliner is a 2-in-1 Eyeliner + Lash Adhesive formula that can be applied only as an eyeliner, and also works as a lash glue. VANTA brings you the best of both worlds, application of eyeliner and lashes have never been easier. Our eyeliner has a jet black formula, is waterproof, vegan, cruelty-free and is a latex-free lash adhesive. The felt tip eyeliner brush is important to make the eyeliner precise, to create a perfect result every time! PS... This magical eyeliner is long-lasting too.
It is not easy to know how to apply a perfect eyeliner, but with VANTA you will always be one step ahead. Before application makes sure to shake the pen well, then you can start drawing the liner from the inner corner. Continue by drawing the eyeliner pen as close to your lash line as possible and keep drawing until the wanted style is achieved. VANTA works perfectly for creating different eyeliner looks or designs, both natural or bold. You will always get a perfect high precision eyeliner using VANTA.
OUR PRODUCTS EMPOWER OUR CUSTOMERS TO EXPRESS THEMSELVES. TO CHOOSE AND CHANGE AT WILL.
Sign up & get 10% off
Subscribe to our newsletters and stay up-to-date with new products and exclusive offers.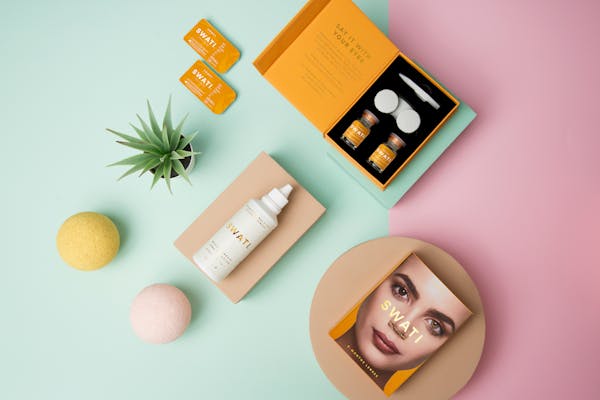 Secure payments

Free Shipping
on orders above 79$/€
Vegan products

Swedish Design

Our site uses cookies and handles personal information to improve your experience. Read more about it in our Privacy Policy