Amazonite
Faux mink lashes
Like an echo from the forceful Amazon river, Amazonite helps one to move around with confidence. These lashes will provide the can-do attitude you and your lashes deserve, keeping you to flow powerfully, yet smoothly in the stream of beauty.
No trim, no fuss. Natural-looking lashes for a far from an ordinary look.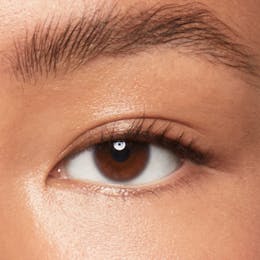 BEFORE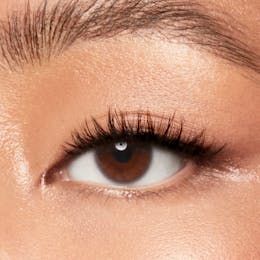 AFTER
Please note: The overall appearance of the lashes may differ depending on the size and shape of your eyes.
Product Benefits

What makes Amazonite special?

These natural looking lashes are light and just right for an everyday wear style.

Flared shape

SHAPE: FLARED

Feeling edgy and glamourous? The flared style eyelashes give you a lifted and flirty look.

Natural density

DENSITY: NATURAL

Light weight and perfectly versatile. Enhancing your eyes in the most natural way

Short length

LENGTH: 7-12mm

Are those real? Get instant false lash confidence with lashes that mimic your natural look. Suitable for small to medium eyes.

Vegan lashes

VEGAN FAUX MINK

Faux mink is a vegan, synthetic and high quality fiber with a soft feel and a natural look.
Product Details

PRODUCT

FAUX MINK LASHES

PACK FORMAT

1 PAIR OF FAUX MINK LASHES

MATERIAL

SYNTHETIC FIBERS "FAUX MINK"

USAGE

Up to 30 wear with proper care and maintenance
How to Use

How to use lashes?

How to apply

Remove gently the lashes from the tray pulling from the outer corner. Apply lash glue along the lash line or use our 2-in-1 VANTA Lash Adhesive Liquid Eyeliner on your natural lash line. Apply the lashes and adjust if necessary. You're done!

How to remove

Lift the edges of the lash on either side. Pull gently to remove. Store the lashes in the box.

Caring for lashes

Place lashes into water or cleaning solution. Gently remove any excess make up. Remove lashes and pat dry. Place lashes in their protective box.
WE'D LOVE TO FEATURE YOU!
Get notified when AMAZONITE is back in stock.
Read our privacy policy informations to know how SWATI processes your personal data.
<
Thank You!
We will notify you when AMAZONITE will be back in stock.