›

›
Brown Coloured Lenses
Brown is the colour of elegance, warmth, honesty and stability. It also expresses emotion and sensuality. SWATI Cosmetics have created three shades of natural brown contact lenses, each shade specially made to integrate and work with your existing eye colour to create the perfect brown lens shade for you.
Our brown colour lenses are not only made for blue eyes, but also for everyone that wants to enhance their brown eyes. SWATI Cosmetics have three brown colour lenses, from light to dark brown. SANDSTONE is our brown tone with a tinge of yellow, and is one of the natural brown contact lenses and gives you the look of a subtle and natural-looking eye. HONEY is a beautiful warm hazel brown tone shade that will give your natural eyes a luscious honey look. BRONZE is the dark brown lens with a tinge of orange and a hint of grey, and creates an amazing subtle shade, perfect for any occasion!
OUR PRODUCTS EMPOWER OUR CUSTOMERS TO EXPRESS THEMSELVES. TO CHOOSE AND CHANGE AT WILL.
Sign up & get 10% off
Subscribe to our newsletters and stay up-to-date with new products and exclusive offers.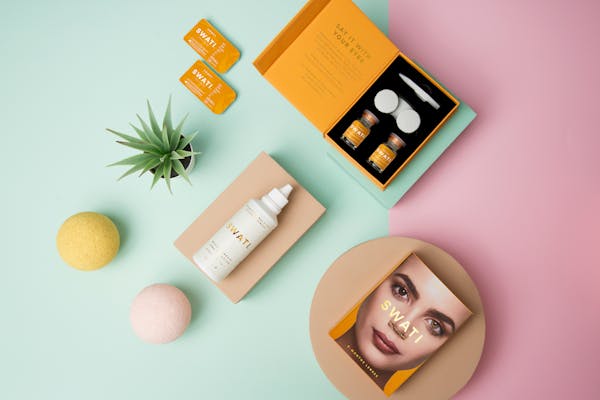 Secure payments

Free Shipping
on orders above 79$/€
Vegan products

Swedish Design

Our site uses cookies and handles personal information to improve your experience. Read more about it in our Privacy Policy