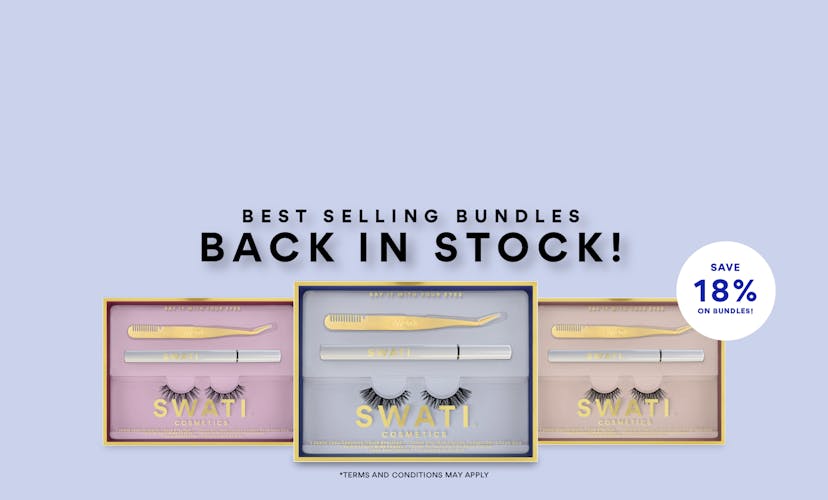 Learn more about our Bundles & Sets
We have put together some amazing combinations of products and created bundles and kits, as the perfect gift for someone you like, or just to pamper yourself!
SWATI Cosmetics is offering a bundle for every mood or occasion. Do you want to change your eye colour every day, or do you love to wear eyeliner and false lashes? Then we will have something specially made for you!
If you love our coloured lenses, then we have three different bundles to choose from. The Royal bundle with all 8 coloured lenses is perfect for the person that wants to change their eye colour for every occasion! If you are feeling for NATURAL or GLAM shades, we have bundles for those categories too!
You can also go for a bundle including VANTA lash adhesive liquid eyeliner, your favourite style of lashes, lenses and accessories. Make yourself or someone else very happy, for a more cost effective price. For the one looking for VANTA and false lashes, we are offering different kits for different styles. The classic kit or The glam kit.