›

›
Eyelashes
SWATI Cosmetics Faux Mink Collection is a false lash collection and comes in six different styles. Vegan & cruelty free false lashes with 3D feeling: Multi-layered, extra curled, edgy and lightweight. One style for every occasion, choose yours or get them all!
SWATI faux mink lashes don't need any trimming, can be worn up to 30 times and are hand-crafted. Our fake eyelashes are designed in sweden and come both in a rounded and flared shape. Amazonite is the style to go for if you are looking for eyelashes with a natural look, get that fake lash confidence that mimics your natural look. Tanzanite is our multi layered, medium length rounded style false lashes that merge fluffiness with a sharp look. If you are looking for eyelashes with volume, then Crystal is the perfect choice! It's light criss-cross pattern will turn up the volume to the max. Tiger's eye eyelash design gives you a medium grade style and structured flair finish, and that lifted and flirty look. Moving over to the style Ultra-glam vegan eyelashes, Titanium with its intense volume will bring out your inner beauty queen in the blink of an eye. If you are looking for the most glamorous and long eyelashes and be the center of attention, Marquina should always be the first option! Our faux mink collection is made of high quality fiber with a soft feel and natural look, we recommend to use our fake lashes with VANTA lash adhesive liquid eyeliner, but you can apply the eyelashes with glue as well.
OUR PRODUCTS EMPOWER OUR CUSTOMERS TO EXPRESS THEMSELVES. TO CHOOSE AND CHANGE AT WILL.
Sign up & get 10% off
Subscribe to our newsletters and stay up-to-date with new products and exclusive offers.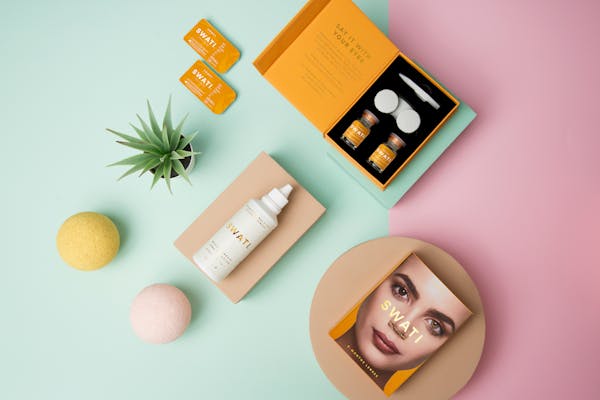 Secure payments

Free Shipping
on orders above 79$/€
Vegan products

Swedish Design

Our site uses cookies and handles personal information to improve your experience. Read more about it in our Privacy Policy